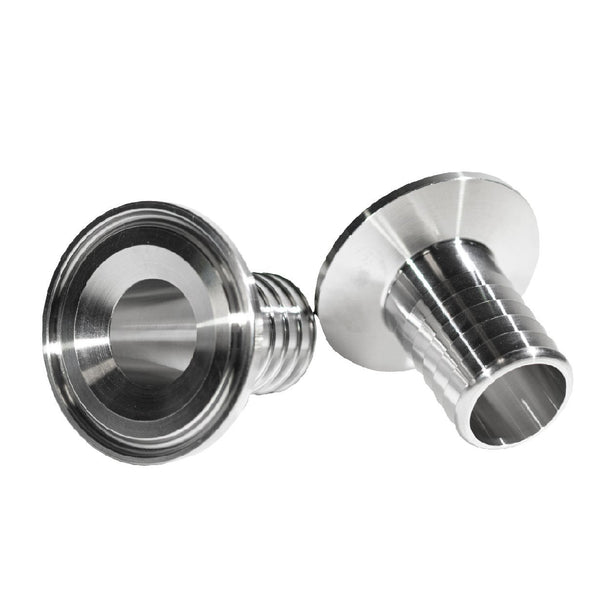 Our Sanitary Tri Clamp Flange by Brewery Hose Barb is the perfect choice when taking matters into your own hands by adapting the fitting onto the hose on the spot. These fittings are recommended for low pressure applications and for you sour beer lovers who are often changing things up.
You can attach these fittings on with our FS band clamps using our F100 band clamp tool.
They are made from 304 Stainless Steel and features a long shank that ensures proper contact with the hose.
BreweryHoseSupply.com is a listed supplier and member of the Brewers Association.
Most orders ship within 2 biz/days from South Carolina
Free shipping on orders over $1500 | Low rates on others
Easy to use website makes shopping for hose an easy task
We look forward to earning your business